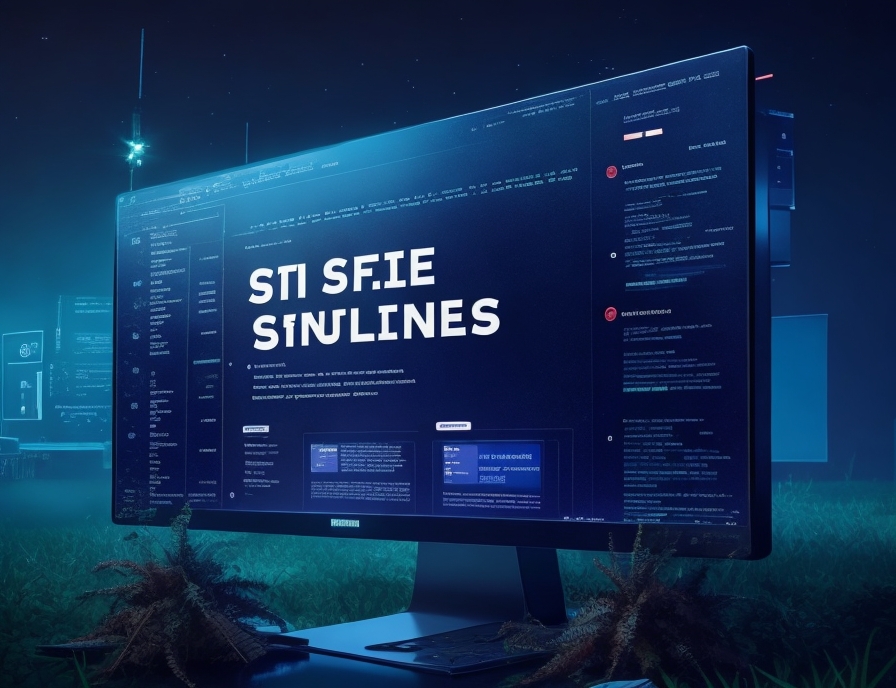 URL redirection has become a common practice. Whether it's to enhance user experience, manage website traffic, or track the performance of marketing campaigns, URL redirection plays a crucial role. However, beneath its seemingly innocuous surface lie legal and ethical considerations that demand our attention.
The Basics of URL Redirection
Before we dive into the legal and ethical aspects, let's clarify what URL redirection entails. URL redirection, also known as URL forwarding, is the process of redirecting one URL to another. This redirection can occur for various reasons, such as:
When a website undergoes a redesign or restructuring, old URLs may need to be redirected to new ones to ensure users can find the desired content.
Marketers often use URL redirection to track the performance of campaigns, such as click-through rates and conversion rates.
Redirects can guide users to relevant pages, ensuring a smoother browsing experience.
During high traffic periods, websites may redirect users to a backup server to prevent crashes and maintain site availability.
The Legal Landscape
Intellectual Property and Trademark Infringement
One of the primary legal concerns associated with URL redirection is intellectual property and trademark infringement. When redirecting a URL, especially if it's a domain name that resembles a trademarked brand, there's a risk of legal action. Companies are vigilant in protecting their trademarks and can sue for domain name infringement, which includes URL redirection.
To avoid legal complications, it's crucial to conduct a thorough trademark search and ensure that your redirection doesn't lead users to believe they are on a different website, particularly if it's a competitor's.
Data Privacy and GDPR Compliance
The General Data Protection Regulation (GDPR) has significantly impacted how websites handle user data, including during URL redirection. If your website collects and processes user data, it's imperative to obtain clear and informed consent from users before redirecting them to another page.
Transparency is key here. When asking for consent, explain why the redirection is necessary and how it benefits the user. Always provide an option to opt out or refuse consent without hindering their access to the content.
Consumer Protection Laws
Consumer protection laws serve as a crucial framework to safeguard the interests of consumers in various jurisdictions around the world. These laws impose certain obligations on businesses to ensure transparency and fairness in their dealings with customers. When it comes to URL redirection, consumer protection laws come into play due to their focus on preventing deceptive and unfair practices.
In many legal systems, consumer protection laws explicitly require businesses to be transparent when interacting with customers. This transparency extends to online practices, including URL redirection. Misleading or deceptive redirection practices can potentially lead to violations of these consumer protection laws.
Consider a scenario where users are redirected to a web page that is vastly different from what they were expecting based on the original URL they clicked. In such cases, consumer protection laws may view this as deceptive conduct by the business. Deceptive redirection can result in a breach of consumer trust and can even lead to legal consequences for the website owner or operator.
The Ethical Imperative
While staying within the bounds of the law is essential, it's equally crucial to uphold ethical standards in URL redirection.
Transparency
Transparency is not only an ethical principle but also a fundamental aspect of responsible URL redirection. It is essential that users are fully informed about the redirection process. Achieving transparency involves providing clear and concise explanations or notices before any redirection occurs. Users should always be aware of where they are being redirected and why this redirection is necessary. This transparency builds trust and confidence among users, ensuring they have a positive online experience. By prioritizing transparency in URL redirection practices, businesses can enhance user trust and demonstrate their commitment to ethical conduct in the digital landscape.
User Consent
User consent is a fundamental aspect of ethical URL redirection, serving both legal and ethical purposes. It's not just a legal requirement but an ethical imperative. Users have the right to know and make informed decisions about their online experiences, including where they are directed. Therefore, it is crucial always to seek their consent before initiating any redirection.
Furthermore, the process of obtaining user consent should be straightforward and user-friendly, making it easy for individuals to decline or opt-out if they choose to do so. This practice respects user autonomy and ensures that their online journey is guided by their preferences and choices. Upholding the principles of transparency and user consent in URL redirection demonstrates a commitment to ethical conduct and user-centered practices in the digital world.
Minimal Disruption
Maintaining minimal disruption in URL redirection is vital for a positive user experience. It's essential to ensure that redirects do not disrupt or hinder the natural flow of a user's online journey. Excessive or unnecessary redirections can be not only annoying but also lead to user frustration.
To achieve minimal disruption, it's advisable to use redirects sparingly and strategically. Each redirection should have a clear purpose and benefit for the user. Unnecessary or overly frequent redirections can create confusion and detract from the overall user experience. By minimizing disruptions in URL redirection practices, businesses can enhance user satisfaction and ensure that their online interactions remain smooth and enjoyable. This user-centric approach aligns with ethical considerations and contributes to building a positive online reputation.
Honesty
Honesty reigns supreme as the best policy. It's imperative to be forthright and transparent in your redirection practices. Misleading users by promising one thing and delivering another can have detrimental consequences. Such deceptive practices not only erode trust but can also result in negative publicity.
Maintaining honesty means accurately representing the destination of the redirection and the purpose behind it. If users are led to expect one thing and receive another, it can lead to disappointment, frustration, and a damaged reputation for the website or business responsible.
By upholding honesty in URL redirection, businesses not only build and preserve trust with their audience but also safeguard their online credibility. Honesty aligns with both ethical principles and good business practices, ensuring that users have a positive and trustworthy online experience.
Best Practices for Legal and Ethical URL Redirection
Conduct Trademark Checks: ensure that your redirection URLs do not infringe on intellectual property or trademarks.
Implement GDPR Compliance: if you collect user data, follow GDPR guidelines by obtaining informed consent and clearly explaining the purpose of redirection.
Provide Clear Notices: always inform users about redirection, why it's happening, and where they will be redirected.
Offer Opt-Out Options: allow users to decline or opt out of redirection without penalties.
Minimize Redirections: avoid excessive redirections that disrupt the user experience.
Maintain Honesty: be honest about the redirection's purpose and destination.